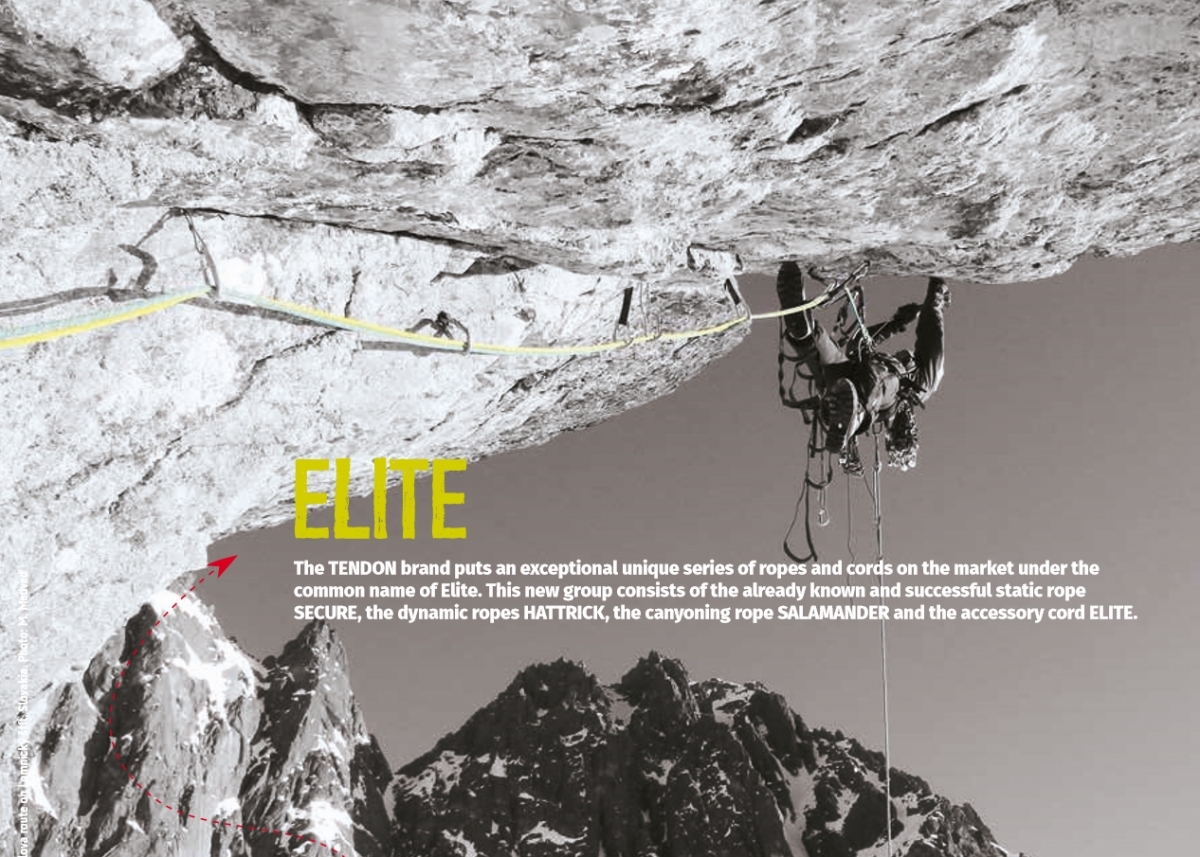 Tendon ELITE ropes and Cords
The single dynamic rope Hattrick 10.2 is perfectly adapted to the needs of all sportsmen and climbers – from beginners to professionals. The parameters of the rope are adjusted so as to lend excellent flexibility, compactness and especially resistance to the rope. Its another merit is easy tying and untying of knots. An important benefit of the rope is its strong sheath with excellent abrasion resistance. The static rope Secure with a diameter of 11 mm is intended for applications where the sheath and the core may suffer damage. The rope is designed for rescue activities, handling of objects, and work at height and above free depth.
A real masterpiece is the floating canyoning rope Salamander. With a diameter of 10.2 millimetres it has an excellent knotability even after repeated wetting, retains its softness and improved resistance – properties that predeterminate the rope to be used especially in canyoning to where it belongs primarily. The series is completed with a 6 mm thick accessory cord Elite, a robust product with zero sheath slippage, a strong product with simple universal use.
The new ropes and cords are being produced by a special patented technology the primary objective of which is to increase safety of users when using the ropes. SAFETY is the main merit of the ropes which have an ambition of becoming the most demanded ropes in their categories on the world outdoor market. The technology used prevents the ropes from breaking completely even after failure of the sheath and gives the user time to escape the dangerous situation quickly.
The entire group of Elite ropes is being manufactured in the Czech Republic by a patented technology named Secure. Thanks to this technology, the products are able to withstand higher mechanical loads and find their application especially in situations where a damage to or fraying of the sheath during use may occur.
---